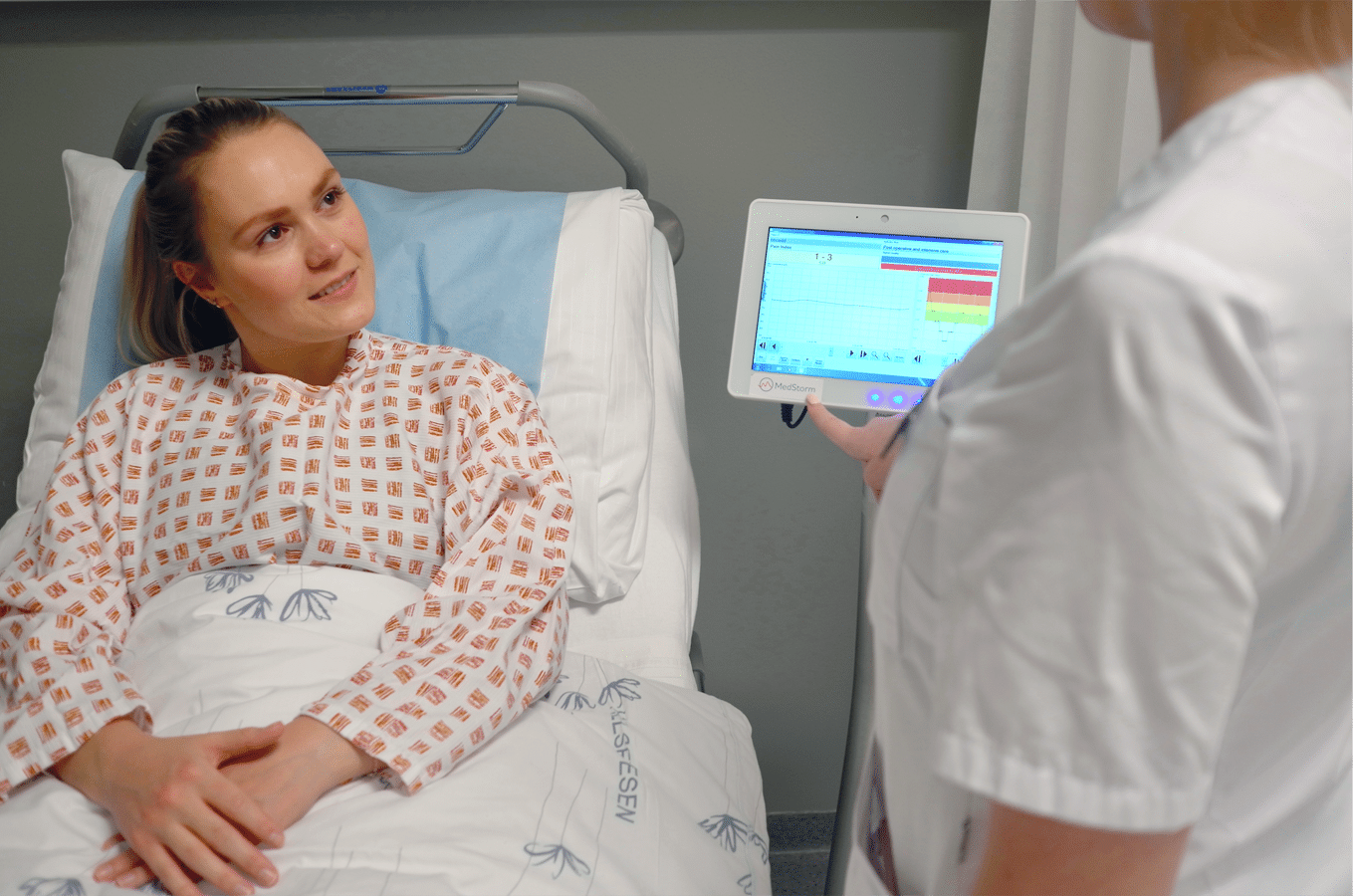 All indices in one PainMonitor device
To tailor the need for analgesia, use the real-time PainMonitor device based on skin conductance changes during anaesthesia, intensive care, postoperatively and in preterm infants. Additionally, the device has indices for assessing awakening, withdrawal symptoms, and the effect of regional nerve-block within seconds.
All indices in one PainMonitor device
MedStorm's low cost, disposable and hygienic PainSensor with electrodes
Our accurate, real-time and objective pain assessment offer a simple, real-time readout number to improve pain management. The Pain Index is transferred to patient data monitoring systems, and the PainSensor integrates with existing patient monitoring systems (Masimo, Mindray, Philips).  The PainSensor will be MDR-approved within 2020 and offered in january 2021.
Special offers for early adopters of our new, wireless sensor.
The main advantages
The PainMonitor device is validated in more than 70 peer reviewed clinical studies showing that the indices increase during painful and nociceptive events. The index reacts within seconds and has low variation between individuals. Due to the fact that the active nerve transmitter is acetyl-choline acting on muscarinic receptors, the device is not influenced from temperature (22 °C – 42 °C), neuromuscular blockers, anxiety, the hypotensive effect of alfa-2 agonists or the circulatory influence from epinephrines or beta-blockers as well as general hypoxia or changes in blood volume. The software includes indices for assessing awakening from anaesthesia, withdrawal symptoms and the effect of regional nerve-block within seconds. Med-Storm's software can be installed on existing patient monitors (Philips, Mindray and Draeger). The PainMonitor device is IP-protected, CE-certified and soon FDA approved. Read More.
Award winning technology
Obtained Eurostars grants, among the 10% best applications.
"The best technology for clinical utility" promoted by the Society for Technology in Anesthesia, USA.
Awards within Venture Cup, AstraZeneca's pain research prize, "Reodor Felgen" Award No. 1 (Innovation Norway Entrepreneur prize)
Worldwide 1.5 billions individuals' lives are affected by pain

Pain is in focus in half of the doctors' visits.

U.S. have reached 600 billion USD in pain associated healthcare costs anually.

Every 7th minute one US citizen is dying due to opioid use